Police say they were called to fight on Monday evening between 'juvenile females'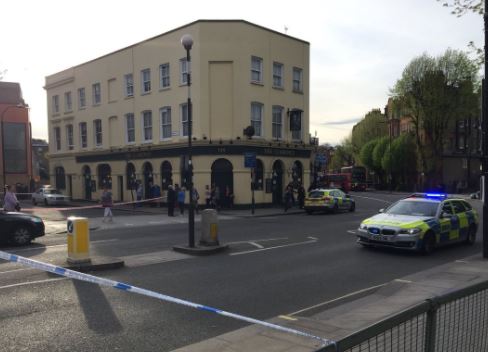 Emergency services, including the Air Ambulance were called to the scene around 7pm and the road was closed between the junction with Lillie Road and the junction with Talgarth Road by West Kensington Station.
Onle onlooker, Mike de S tweeted the abovepicture of the scene @Mike_de-S, saying: "Police interest centred on the Clarence pub on North End Road."
Later last night, Hammersmith & Fulham Police commented @MPSHammFul: "Life is not trivial. Following reports of a fight earlier on North End Road one juvenile female is now in custody for the attempted murder of two juvenile females. Utterly ridiculous situation #Droptheknife."
We have asked police for an update on the situation and will bring you more news as we receive it.
April 24, 2018
.