Trip From Fulham to Putney To Chelsea Ends In Young Offenders Institution
---
Teen thief's night of crime ended with two black eyes and eighteen month sentence


Youtube footage from passerby
Nineteen-year-old Leon de Silva, and his colleague started their evening of crime on 7 March cruising the streets of Fulham on their moped. On Ellerby Street in Fulham de Silva stole a black bag from the BMW X5 of Stephen Wisking plus his Dell Laptop, an Apple iPad Pro, €100 in cash, a blue canvas bag containing paperwork.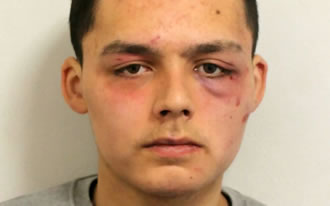 Police photo of De Silva with his two black eyes

They then stopped in Putney on Roskell Road where they stole a pair of Bose headphones and a red bag containing books and documents belonging to William Bond. The pair then head off to Chelsea where de Silva stole a black holdall and ID documents from Ashley Fromberg on Beaufort Street.

However their luck was about to change. They broke the rear windows of two Mercedes cars, not knowing the owners were sitting together watching TV. Stephen Canny, 33 a former back row for the Essex Campion RFC team rushed out of his home (wearing only his pajamas) and confronted the pair. Mr Canny wrestled de Silva to the floor shouting "'you picked the wrong car", de Silva's partner in crime drove off on the moped and is still wanted by the police.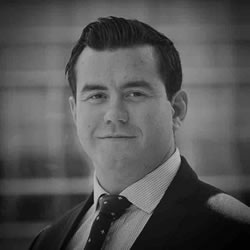 Stephen Canny (LinkedIn)

A passerby across the street filmed Mr Canny tackling de Silva and pinning him to the ground, Mr Canny's girlfriend can be clearly heard calling the police and asking them to 'hurry'. Mr Canny told MailOnline that he would do it again, he couldn't just stand by and watch his car be damaged outside his home.
De Silva's crimes saw him breach a six month sentence suspended for 24 months he received in February last year for dangerous driving. He pleaded guilty to eight charges - three counts of theft from a motor vehicle, two counts of criminal damage, handling stolen goods, a single count of assault with intent to resist arrest and breaching a previous suspended sentence.
April 23, 2018