Demand in previously buoyant areas disappears as prices fall by 15%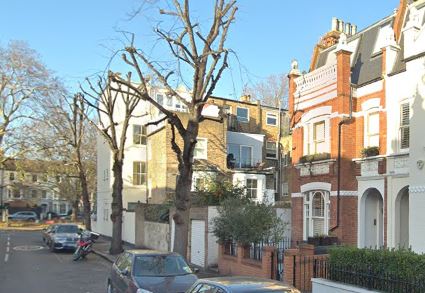 Chipstead Street in Parsons Green
Recently released sales data for the Fulham area shows that activity has declined even in the few remaining bright spots for the local property market.
Previously there had been continued robust activity at the top end for large family houses and in some of the new developments being sold in the SW6 postcode area. However, the latest figures from the Land Registry show that not a single detached or semi-detached property has been reported as sold in the area so far this year. In addition, the brisk sales that had been seen in some of the riverside developments have apparently dissipated.
As a result property prices continued to slide in Fulham in the early months of 2019, with the average declining by 15.2% to £986,931 in the first quarter compared with the same period last year. The price of the average flat fell even more sharply by 31.2% but that may be down to some exceptionally high priced individual sales in the corresponding period.
While a number of multi-million pound semi-detached properties changed hands in the final three months of 2018, including a house in Parsons Green which sold for £5,000,000, the highest priced sales this year have been for two terraced homes which did break through the three million pound mark. The highest price was achieved by a six bedroom house in Ranelagh Avenue, close to the Hurlingham Club, which fetched £3,475,000, followed by a second in Chipstead Street in Parsons Green, pictured above, which sold for £3,079,000.
The fall in the price of flats meanwhile seems principally due to the lack of demand for new build apartments in Fulham's luxury developments. Just two sales of this type were recorded, with price tags of £900,000 and £1,000,000, at Cawthorn Apartments, which overlook Bishops Park on Fulham High Street.
There were some resales at these developments, including a number being sold on at Imperial Wharf, but the bulk of the flat sales were in the traditional market.
Fulham Property Prices (January - March 2019)

Area
Semi-det
Sales
Terraced
Sales
Flat/
mais
Sales
Overall ave
Total sales
SW6 1
0
0
1225000
1
548544
8
623706
9
SW6 2
0
0
1383000
5
793199
14
948410
19
SW6 3
0
0
2005111
9
666625
8
1375235
17
SW6 4
0
0
1810500
4
778875
6
1191525
10
SW6 5
0
0
1435833
3
669643
7
899500
10
SW6 6
0
0
1310397
9
644375
12
929813
21
SW6 7
0
0
1043889
9
678425
10
851539
19
Total
0
0
1473102
40
687748
65
986931
105
Change over quarter
-
-
-6.9%
-36.5%
-9.4%
-32.3%
-13.0%
-36.7%
Change over year
-
-
-3.9%
-14.9%
-31.3%
-52.9%
-15.2%
-44.1%
Change over three years
-
-
-20.8%
-52.9%
-15.4%
-72.8%
-10.9%
-68.0%
Change over five years
-
-
-8.7%
-60.4%
6.3%
-66.0%
-4.7%
-65.0%
Change over ten years
-
-
57.0%
-9.1%
40.8%
62.5%
36.3%
25.0%
One local property practitioner said, "We can only speculate why the very top end of the market seems to have gone quiet so quickly but it could be that international banks have already completed their pre-Brexit reorganisations and key personnel have made their move. The downturn in flats is perhaps easier to explain, the prime units with the best views are always going to sell in any sort of market but the smaller flats at the back of a development are difficult to shift at the best of times. Corporate sales for company lets could be the best way to clear this stock."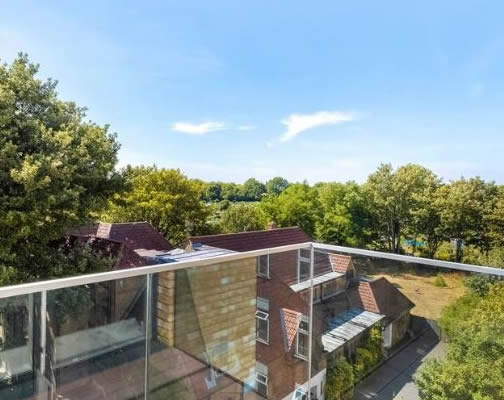 And while the majority of flats, including a number in popular mansion blocks, were priced between £500,000 and one million pounds, a considerable number changed hands for well below half a million, with a few dipping below £300,000, including a flat above the shops in North End Road, sold for £240,000 and a studio in Thurstan Street in the Chelsea Creek development, being resold for £294,784.
These low prices are of course good news for young people taking their first step onto the property ladder and, says local agent Lawson Rutter: "With fierce competition for business, there are plenty of deals around to encourage first time buyers to take the plunge. That's good news as they are one of the key drivers of the market and have been sorely missed in recent years."

And though the year may have started quietly, the agent is striking an optimistic not saying, "The housing market is livening up a bit, too. Prices aren't shooting up, but there is some movement in the right direction. Let's try not to mention the dreaded Brexit word, but with high employment and real wage increases, there is plenty to be optimistic about. And the Spring will bring its usual upturn, whatever is happening in Westminster."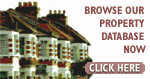 London-wide, the Nationwide's House Price Index showed that the capital had the fastest pace of decline in the UK in the first quarter of 2019 with prices down by 3.8% compared with the same period in 2018, averaging £455,594. This is the steepest fall for the area since 2009 and the seventh consecutive quarter in which prices have declined. The Nationwide's analysts say this partly reflects the level of price outperformance previously seen in the capital and the impact of policy changes on the Buy to Let market which has had a bigger effect on London because the private rental sector accounts for a larger proportion of the housing stock than elsewhere in the country.
Commenting on the figures, Robert Gardner, Nationwide's Chief Economist, said, "UK house price growth remained subdued in March, with prices just 0.7% higher than the same month last year.
"Indicators of housing market activity, such as the number of property transactions and the number of mortgages approved for house purchase, have remained broadly stable in recent months, even though survey data suggests that sentiment has softened.
"Measures of consumer confidence weakened around the turn of the year and surveyors report that new buyer enquiries have continued to decline, falling to their lowest level since 2008 in February."
The March 2019 RICS UK Residential Survey results show little departure from the subdued picture evident across the sales market for several months now. They say forward looking indicators suggest this lack of momentum is likely to continue for a while longer, although perceptions on the twelve month outlook are a little more sanguine. However London and the South East continue to display the weakest sentiment in terms of prices.
Updates on the local property market are regularly published in the Fulham newsletter.
May 16, 2019