Latest Fulham Property Sales
---
Local property market continues to see low number of transactions
The volume of sales in the local property market has continued to be low so far this year.
There have been 93 property sales in the SW6 post code area reported to the Land Registry since the end of January at an average price of £1,086,695. This is down on the level of transactions that would normally be expected at this time of year.
Of these 40 were priced at one million pounds or more with the most expensive being a house in Broomhouse Road which changed hands for £3,010,000.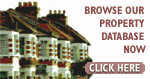 The Land Registry's March data for London shows a 13.9% rise over the last year to £534,785. This is higher than any other part of the country and makes London average twice the average for any other part of the country including the South East.
Annual growth of 6.7% in March brings the average house price in England and Wales to £189,901.
The latest survey by the Royal Institution of Chartered Surveyors (RICS) has revealed that growth in the private and public housing sectors in London slowed down considerably. Private housing workloads rose at their slowest pace since Q4 2012, with only 20% more of those working in the sector reporting a rise in activity rather than a fall over the first quarter of 2016. During the last quarter of 2015 that figure was 44 per cent.
This easing in the private housing sector has not been offset by any increase in the construction of public housing, with growth in this sector remaining broadly unchanged from the previous quarter, and just 11% more surveyors reporting a rise rather than a fall in activity.
RICS Chief Economist, Simon Rubinsohn said, "On the surface, it might seem surprising that we are witnessing a slowdown in the construction sector just a few months after hearing the Chancellor's 'We Are The Builders' speech, given the Government's significant commitment to this sector. One might well ask why growth in private housing workloads is softening at a time when policy is firmly focussed on the creation of new starter homes. We have long held the view that starter homes cannot be the only solution. There is an issue around the availability of land on which new houses can be built, and we would like to see more being done to free up private brownfield sites.
"Our survey tells us that planning delays are one of the biggest barriers to growth in the construction sector. We have recommended that councils work together to create a team of emergency planners who can parachute into boroughs that are experiencing significant delays, therefore reducing a major growth barrier.
"That said, we cannot discount the climate of uncertainty caused by the forthcoming EU referendum. We know that a range of sectors have been affected by these issues as investors look to delay.
of the local property scene appears on the site. You can click here for the latest update and analysis.
If your agent is claiming to be marketing your property effectively and it doesn't appear on FulhamSW6.com it may be time to choose a new agent.
Fulham SW6 Property Sales (February - March 2016)

Date

Address

Post Code

Price (£)

30/03/2016
25, Rosebury Road
SW6 2NQ

1,405,000

29/03/2016
48, Wardo Avenue
SW6 6RE

729,100

24/03/2016
Flat 1 25, Crookham Road
SW6 4EG

545,000

23/03/2016
Flat 52 Aspect Court, Lensbury Avenue
SW6 2TN

910,000

22/03/2016
125 Rivermead Court, Ranelagh Gardens
SW6 3SD

2,300,000

21/03/2016
Flat 2 28, Buer Road
SW6 4LA

367,500

18/03/2016
Flat 75 Doulton House, 11, Park Street
SW6 2FS

507,500

18/03/2016
90, Broughton Road
SW6 2LB

1,425,000

18/03/2016
Flat 3 Village Court, Chelsea Village
SW6 1HZ

700,000

17/03/2016
30A, Ongar Road
SW6 1SJ

670,000

15/03/2016
Flat 6 Stamford Gate House, Chelsea Village
SW6 1HW

979,999

14/03/2016
98, Burnthwaite Road
SW6 5BG

1,295,000

11/03/2016
Flat 8 Stamford Gate House, Chelsea Village
SW6 1HW

636,534

11/03/2016
15, Rosebury Road
SW6 2NH

1,575,000

11/03/2016
83, Horder Road
SW6 5ED

1,050,000

11/03/2016
28, Bronsart Road
SW6 6AA

1,407,000

11/03/2016
75 Bishops Mansions, Bishops Park Road
SW6 6DY

842,500

10/03/2016
28A, Ongar Road
SW6 1SJ

817,000

10/03/2016
Flat 30 Fountain House, The Boulevard
SW6 2TQ

760,000

10/03/2016
21, Varna Road
SW6 7LB

1,250,000

09/03/2016
Ground Floor Flat 100, Stephendale Road
SW6 2PH

620,000

09/03/2016
10, Marryat Square
SW6 6UA

890,000

08/03/2016
Flat A First Floor 130, Townmead Road
SW6 2SR

641,000

08/03/2016
178, Munster Road
SW6 6AT

1,485,000

08/03/2016
24, Dawes Road
SW6 7EN

585,000

07/03/2016
Upper Flat 12, Langthorne Street
SW6 6JY

765,000

04/03/2016
1 Hotel Apartments, Chelsea Village
SW6 1HY

645,000

04/03/2016
Flat 568, Kings Road
SW6 2DY

900,000

04/03/2016
706A, Fulham Road
SW6 5SB

395,000

04/03/2016
14B, Queensmill Road
SW6 6JS

455,000

04/03/2016
2, Prothero Road
SW6 7LZ

1,175,000

03/03/2016
Flat 2 169, New Kings Road
SW6 4SN

435,000

02/03/2016
54, Hannell Road
SW6 7RB

1,150,000

01/03/2016
9, Mimosa Street
SW6 4DS

1,700,000

01/03/2016
22, Halford Road
SW6 1JT

1,500,000

01/03/2016
Flat 53 The Piper Building, Peterborough Road
SW6 3EF

940,000

01/03/2016
9, Studdridge Street
SW6 3SL

2,500,000

01/03/2016
15, Brookville Road
SW6 7BH

1,800,000

01/03/2016
28, Tournay Road
SW6 7UF

2,000,000

29/02/2016
Flat 13 West London Studios, 402, Fulham Road
SW6 1HR

550,000

29/02/2016
129, Hurlingham Road
SW6 3NJ

2,650,000

29/02/2016
Flat 38 Lancaster Court, Fulham Road
SW6 5TB

425,000

29/02/2016
41, Breer Street
SW6 3HE

1,240,000

26/02/2016
1, Broomhouse Road
SW6 3QU

3,010,000

26/02/2016
6A, Furness Road
SW6 2LH

740,000

26/02/2016
33, Edenvale Street
SW6 2SE

900,000

26/02/2016
Flat 18 Consort House, Lensbury Avenue
SW6 2JZ

1,080,000

26/02/2016
Flat A 2, Linver Road
SW6 3RB

1,175,000

26/02/2016
100B, Bronsart Road
SW6 6AB

660,000

26/02/2016
65, Filmer Road
SW6 7JF

1,325,000

26/02/2016
54, Shorrolds Road
SW6 7TP

1,250,000

25/02/2016
The Fi Rst Floor Flat At 12, Oakbury Road
SW6 2NW

755,000

25/02/2016
46, Gilstead Road
SW6 2LG

1,300,000

25/02/2016
177B, New Kings Road
SW6 4SW

580,000

25/02/2016
17A, Kilkie Street
SW6 2SH

550,000

25/02/2016
145, Mirabel Road
SW6 7EQ

519,000

25/02/2016
Flat C 15, Shorrolds Road
SW6 7TR

630,000

24/02/2016
Flat 24 Parkview Court, 38, Fulham High Street
SW6 3LP

515,000

24/02/2016
Ground Floor Flat 19, Ongar Road
SW6 1RL

610,000

24/02/2016
90, Langthorne Street
SW6 6JX

1,995,000

22/02/2016
246, Wandsworth Bridge Road
SW6 2UD

838,000

22/02/2016
4, Harbledown Road
SW6 5TP

1,825,000

22/02/2016
367A, Fulham Palace Road
SW6 6TB

300,000

19/02/2016
106, Settrington Road
SW6 3BA

2,425,000

19/02/2016
Flat 39A Hurlingham Court, Ranelagh Gardens
SW6 3UW

810,000

19/02/2016
219, Lillie Road
SW6 7LW

800,000

17/02/2016
37, Kilmaine Road
SW6 7JU

1,250,000

17/02/2016
14, Kilmaine Road
SW6 7JX

1,251,999

17/02/2016
27, Epirus Road
SW6 7UR

2,015,000

16/02/2016
Flat 71 The Piper Building, Peterborough Road
SW6 3EF

2,278,000

12/02/2016
19, Mablethorpe Road
SW6 6AQ

1,360,000

12/02/2016
248B, Munster Road
SW6 6BB

367,500

10/02/2016
Upper Maisonette 22, Acfold Road
SW6 2AL

900,000

10/02/2016
1A, Byam Street
SW6 2RB

687,500

10/02/2016
20, Hartismere Road
SW6 7UD

1,330,000

09/02/2016
609 - 611, Fulham Road
SW6 5UA

90,000

08/02/2016
Flat C 99, Stephendale Road
SW6 2LT

475,000

08/02/2016
48A, Ongar Road
SW6 1SJ

880,000

08/02/2016
24, Acfold Road
SW6 2AL

2,300,000

08/02/2016
700A, Fulham Road
SW6 5SA

945,000

05/02/2016
Basement Flat 83, Lillie Road
SW6 1UD

350,000

05/02/2016
Flat 71 Barton House, Wandsworth Bridge Road
SW6 2PD

380,000

04/02/2016
1, Friston Street
SW6 3AS

1,900,000

04/02/2016
16, Marville Road
SW6 7BD

1,600,000

04/02/2016
28, Brookville Road
SW6 7BJ

1,850,000

04/02/2016
20, Orbain Road
SW6 7JY

1,240,000

03/02/2016
Flat 84 Lancaster Court, Fulham Road
SW6 5TA

435,000

03/02/2016
Flat 2 Eric Macdonald House, Parthenia Road
SW6 4BQ

525,000

02/02/2016
23, Walham Grove
SW6 1QP

2,175,000

01/02/2016
First Floor Flat 25, Parsons Green Lane
SW6 4HH

645,000

01/02/2016
28, Rostrevor Road
SW6 5AD

2,025,000

01/02/2016
5A, Edenvale Street
SW6 2SE

817,500

01/02/2016
Flat 4 452A, Fulham Palace Road
SW6 6HY

780,000
May 17, 2016