Fulham Property Sales - January 2016
---
Slow start to the year for the local home market
Prices and volumes on the local property market appear to have dipped so far this year with the average price dipping back below the million pound mark.
There have been 57 residential property sales in the SW6 post code area reported to the Land Registry during January at an average price of £961,242.
Of these 21 were sold for one million pounds or over with the top price of £2,850,000 being paid for a house on Winchendon Road.
In addition the pub site at 65 New Kings Road also changed hands for £4,500,000.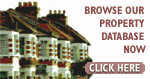 Across the whole of London Prices rose by 13.5% over the twelve months to February bringing the average price up to £530,368. For England and Wales prices grew by 6.1% to £190,275. The average price of a London home is now at least double any other region of the country apart from the South East.
Prices in the borough of Hammersmith and Fulham rose by 7.3% to £846,355 making the area the third highest priced in London after Kensington & Chelsea and Camden.
Repossessions in England and Wales halved in December 2015 compared with the same month in 2014 and in London they fell by two-thirds.
The latest survey by the Royal Institution of Chartered Surveyors (RICS) has revealed that growth in the private and public housing sectors in London slowed down considerably. Private housing workloads rose at their slowest pace since Q4 2012, with only 20% more of those working in the sector reporting a rise in activity rather than a fall over the first quarter of 2016. During the last quarter of 2015 that figure was 44 per cent.
This easing in the private housing sector has not been offset by any increase in the construction of public housing, with growth in this sector remaining broadly unchanged from the previous quarter, and just 11% more surveyors reporting a rise rather than a fall in activity.
RICS Chief Economist, Simon Rubinsohn said, "On the surface, it might seem surprising that we are witnessing a slowdown in the construction sector just a few months after hearing the Chancellor's 'We Are The Builders' speech, given the Government's significant commitment to this sector. One might well ask why growth in private housing workloads is softening at a time when policy is firmly focussed on the creation of new starter homes. We have long held the view that starter homes cannot be the only solution. There is an issue around the availability of land on which new houses can be built, and we would like to see more being done to free up private brownfield sites.
"Our survey tells us that planning delays are one of the biggest barriers to growth in the construction sector. We have recommended that councils work together to create a team of emergency planners who can parachute into boroughs that are experiencing significant delays, therefore reducing a major growth barrier.
"That said, we cannot discount the climate of uncertainty caused by the forthcoming EU referendum. We know that a range of sectors have been affected by these issues as investors look to delay any decisions until a final outcome has been determined, and construction is no exception."
Report on the local property scene regularly appear on the site and in our newsletter. You can click here for the latest update and analysis.
If your agent is claiming to be marketing your property effectively and it doesn't appear on FulhamSW6.com it may be time to choose a new agent.
Fulham SW6 Property Sales (January 2016)

Date

Address

Post Code

Price (£)

29/01/2016
Flat 53 Watermans Quay, William Morris Way
SW6 2UU

495,000

29/01/2016
Flat 59 The Piper Building, Peterborough Road
SW6 3EF

910,000

29/01/2016
30, Hugon Road
SW6 3EN

1,295,000

29/01/2016
3, Clancarty Road
SW6 3AH

1,825,000

29/01/2016
200, New Kings Road
SW6 4NF

727,500

29/01/2016
617A, Fulham Road
SW6 5UQ

974,950

29/01/2016
29, Bronsart Road
SW6 6AJ

1,450,000

29/01/2016
58, St Peters Terrace
SW6 7JS

625,000

28/01/2016
1, Breer Street
SW6 3HE

910,000

28/01/2016
48, Mendora Road
SW6 7NB

1,292,144

27/01/2016
11, Hazlebury Road
SW6 2NA

1,405,000

27/01/2016
First Floor Flat 228, Munster Road
SW6 6AZ

700,000

27/01/2016
22, Wheatsheaf Lane
SW6 6LS

440,000

26/01/2016
32, Winchendon Road
SW6 5DR

2,850,000

25/01/2016
Flat 7 Dungannon House, Vanston Place
SW6 1AY

800,000

25/01/2016
38, Elthiron Road
SW6 4BW

2,700,000

22/01/2016
Ground Floor Flat 38, De Morgan Road
SW6 2RP

595,000

22/01/2016
The Peterborough Arms, 65, New Kings Road
SW6 4SE

4,600,000

22/01/2016
12 Farm Close, 12, Farm Lane
SW6 1PS

315,000

22/01/2016
107 Bishops Mansions, Bishops Park Road
SW6 6DY

855,000

22/01/2016
20, Parkville Road
SW6 7BX

1,495,000

20/01/2016
Flat 7 Drive Mansions, Fulham Road
SW6 5JB

610,000

19/01/2016
Ground Floor Premises 33, Harwood Road
SW6 4QP

302,500

18/01/2016
Flat 1 St Dionis House, 42, New Kings Road
SW6 4LS

1,200,000

15/01/2016
38, Clonmel Road
SW6 5BJ

2,100,000

15/01/2016
1, Dancer Road
SW6 4DU

1,999,000

15/01/2016
19A, New Kings Road
SW6 4SB

574,000

15/01/2016
8, Furness Road
SW6 2LH

1,065,000

15/01/2016
148 Rivermead Court, Ranelagh Gardens
SW6 3SF

985,000

15/01/2016
39, Hestercombe Avenue
SW6 5LL

1,825,000

15/01/2016
Flat 4 Normanhurst, Vera Road
SW6 6QN

500,000

15/01/2016
17A, Homestead Road
SW6 7DB

577,500

15/01/2016
Flat 1 119, Dawes Road
SW6 7DU

452,000

15/01/2016
10, Hartismere Road
SW6 7TT

1,670,000

14/01/2016
Flat 35 Marina Point, Lensbury Avenue
SW6 2GX

1,040,000

14/01/2016
Flat 1 18, Buer Road
SW6 4LA

460,000

13/01/2016
Flat 1-6 437 - 441, North End Road
SW6 1NY

2,420,000

12/01/2016
Flat D 14 - 16, Bagleys Lane
SW6 2AR

575,000

12/01/2016
48F, Fulham Park Gardens
SW6 4JZ

485,000

12/01/2016
215, Munster Road
SW6 6BU

230,000

12/01/2016
Ground Floor Flat 59, Marville Road
SW6 7BB

755,000

11/01/2016
31A, Crookham Road
SW6 4EG

915,000

11/01/2016
40, Hartismere Road
SW6 7UD

1,200,500

08/01/2016
21, Parsons Green Lane
SW6 4HH

600,000

08/01/2016
106, Farm Lane
SW6 1QH

1,200,000

08/01/2016
First Floor Flat 4, Waldemar Avenue
SW6 5NA

550,000

08/01/2016
Maxwell Mews House, 17, Maxwell Road
SW6 2HT

1,150,000

08/01/2016
Flat 75 Sulivan Court, Peterborough Road
SW6 3DB

465,000

08/01/2016
34, Novello Street
SW6 4JB

1,160,000

08/01/2016
The Swan Public House, Fulham Broadway
SW6 1AA

259,998

08/01/2016
104, Farm Lane
SW6 1QH

1,200,000

08/01/2016
Flat 2 36, Wandsworth Bridge Road
SW6 2TH

672,500

07/01/2016
62, Wardo Avenue
SW6 6RE

799,950

06/01/2016
Flat 7 Octavia House, 213, Townmead Road
SW6 2FH

490,000

06/01/2016
Ground Floor Flat 74, Harwood Road
SW6 4PZ

558,500

05/01/2016
Flat 33 Down House, 297, Wandsworth Bridge Road
SW6 2NY

480,000

05/01/2016
111, Walham Green Court
SW6 2DQ

585,000

05/01/2016
First Floor Flat 18, Woodlawn Road
SW6 6NQ

675,000

04/01/2016
Apartment 8 Mitford Building, 10, Dawes Road
SW6 7EW

306,000
May 17, 2016