By leading them through thick smoke in communal areas of Fulham block of flats
Fulham firefighters have used fire escape hoods to help rescue a man and woman after a fire started in their block of flats.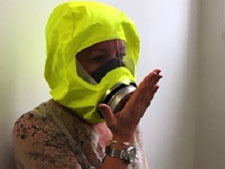 Half of a two roomed flat on the first floor was destroyed by fire on Thursday 21 March.
Three adults, one child and a dog left the premises before the Brigade arrived. but when they did, they found there was thick smoke in the lobby and communal stairways.
A man and a woman were issued with fire escape hoods, which block out toxic fire gases and this enabled crews to safely evacuate them out of the building.
The Brigade was called at 5.52pm and the incident was over by 6.55pm. Fire crews from Fulham, Chelsea, Clapham and Wandsworth fire stations were at the scene.
The cause of the fire is accidental and is believed to be due to the unsafe disposal of smoking materials.
London Fire Brigade were the first service in the country to introduce fire escape hoods back in October last year and firefighters in Hammersmith were the first to use them to rescue a man from a fire in Augustus Close in November.
Fire escape hoods provide members of the public with up to 15 minutes protection from four of the main fire gases (carbon monoxide, hydrogen cyanide, hydrogen chloride and acrolein) and can be worn by conscious or unconscious people.
If more than 15 minutes protection is required then another hood can be given to each wearer.
They do not provide oxygen but temporarily filter toxic smoke to make breathing easier.
You can find out more about fire escape hoods and how they work here.
.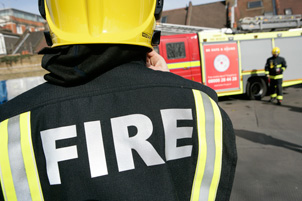 March 27, 2019