Offering "opportunity to share feedback results" with neighbours
The exhibition will take place over three days, from Tuesday September 1 till Thursday September 3 from noon till 8pm daily. It will be held at Door 6 in the West Stand of Stamford Bridge Stadium.
The club says on its invitation: " You are warmly invited to a neighbourhood exhibition.
"Your consultation process commenced with local groups in May 2014.
"This is the opportunity to share with neighbours and spectators your feedback results from the early summer neighbourhood exhibition."
The exhibition will once again show off the club's plans for expanding Stamford Bridge, which would mean demolishing the existing stadium along with extra buildings on the site, including flats, hotels and the attached health club.
As well as a new larger stadium, there would also be direct to Fulham Broadway tube station via a walkway from the northern Matthew Harding Stand.

At the southern end, it would create a new entrance on the historic bridge on Fulham Road, with access to the grounds along a raised walkway built over the railway line.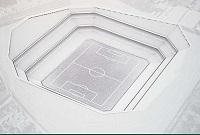 However, the proposals have already angered local residents, particularly people living just yards from the railway line in The Billings.

Residents have produced a document saying Chelsea should:
Not act as irresponsible neighbours who unreasonably affect residents with 20,000 more spectators (40,000 - 60,0000)
Not inflict more parking and traffic misery on this part of West London
Respect and present a local protected green space and wilflife
habitat
Not destroy, build and and concrete over the London Borough of Hammersmith and Fulham designated conservation area for
their financial gain.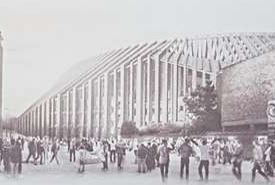 The team behind the plans say the design of the new stadium would be based on high Gothic architecture, of which the most visible features are externally, flying buttresses and internally, vaulted ceilings.

It adds that the themes which have guided the team are "a proud homage to Westminster Abbey and its connections with he football club, both institutions emblematic of the capital city".

If the plans received approval from H&F Council, Chelsea's players would have to move out for three seasons - possibly to Twickenham or Wembley, though the Olympic Stadium was also a suggestion mooted at the earlier exhibition.
Last year, the club employed Hammersmith based architect Lifschutz Davidson Sandilands to begin work on the plans and earlier this year, it took on the services of Herzog and de Meuron, who designed the famous "bird's nest" stadium in Beijing in 2008.

You can read more about the plans, and the response from Chelsea Pitch owners, the company which owns the freehold of the land on which Stamford Bridge is built, here.
August 27, 2015