Launching with acclaimed Korean film Parasite and atmospheric mystery The Lighthouse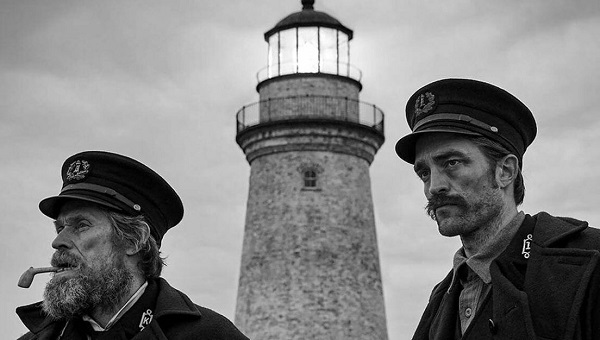 The Lighthouse
After the launch of its theatre in January, Hammersmith's newly redeveloped Riverside Studios are opening their inaugural cinema season today, 7 February.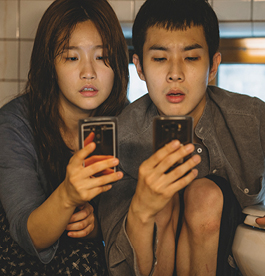 Parasite
The season opens this evening with two films, the Golden Globe-winning and Academy Award-nominated Korean class war thriller Parasite, screening at 5.45pm and 8.35 pm and the hypnotic, atmospheric mystery The Lighthouse, screening at 6pm and 8.45pm.
All tickets throughout February are priced just £6.50.
Riverside Studios has two separate cinemas - Screen One with 208 seats emulates the old cinema, retaining its much-loved steep rake with great views of the screen, plus a few contemporary additions.
These include Dolby 7.1 surround sound, sharp 4K resolution projection, and comfortable Figueras seating.
Screen Two with 46 seats is a smaller screening room suited to intimate showings.
Riversidee Studios say both screens will be open to the public every evening during the week, with two films showing most days in each space.
They will also be available to hire during the day for arts and corporate events. Riverside is set to host a programme packed with an array of award-winning and nominated feature films, transporting audiences beyond general release blockbusters.
This month, these include the new version of Jane Austen's Emma, acclaimed French film Portrait of a Lady on Fire and classics including La Dolce Vita, The Umbrellas of Cherbourg and Ingmar Berman's The Seventh Seal.
On Sundays, meanwhile, audiences can enjoy favourite films for just £5, starting this Sunday 9 February with a Frozen 2 singalong at 11.30am and eighties classic The Breakfast Club at 2.30pm.
Riverside Studios cinema programme is curated by Jason Wood, Creative Director of Film & Culture at HOME in Manchester, a highly respected and experienced figure in the cinema world.
He says: "I grew up watching films at Riverside Studios and, under the programming of Ed Lewis, I enjoyed a true cinema education. The ethos of Riverside always impressed me - a broad range of culture that was accessible to the local community."

And he adds, of his opening choice: "I aim to continue this philosophy and Parasite is the perfect way to begin. The winner of the Palm d'Or, and numerous other international awards, it has also proved a commercial success. As director Bong Joon-ho reminds us subtitles should be no barrier to the enjoyment of a film. Welcome to Riverside… "
You can see what's on at Riverside Studios' cinemas and book tickets here.
February 7, 2020