Council leader says move needed to stop exponential rise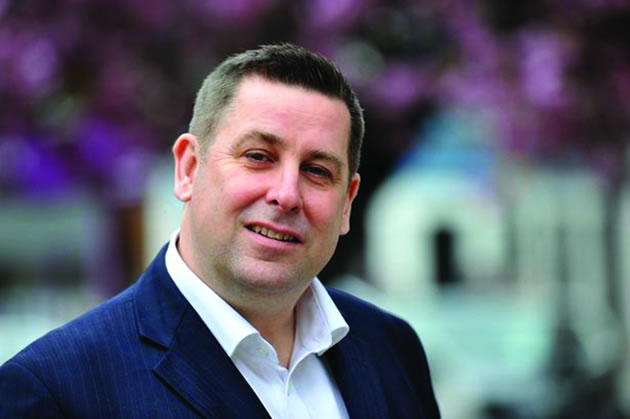 Stephen Cowan at food bank at Olympia. Picture: Hammersmith & Fulham council
Hammersmith and Fulham Council leader has said London needs "a circuit breaker" in a bid to stop the virus getting out of hand and bringing tragedy with it this winter.
Stephen Cowan added that he felt the move to Tier 2 on Saturday was sadly welcome.
"We need a circuit breaker lockdown if we're to stop the exponential rise in Covid-19 cases that we're currently seeing," he said.
The move to raise London from Tier 1 (medium risk) to Tier 2 (high risk) comes as the rate of infection in many areas is exceeding 100 cases per 100,000 of the population.
The rate in the week up to October 12 was 286 per 100,000 people with 4.5 per cent of tests coming back positive, according to Public Health England figures.
It has seen 8,010 new cases diagnosed last week and 136 outbreaks which involve one or more people.
Councillor Cowan said: "London is facing a very challenging winter as the virus is on course to kill more people, wreck more businesses, and crash our economy. A circuit breaker will significantly curtail that trajectory.
"We need everyone to make sure we do everything necessary to stop this virus in its tracks."
He reminded people that the rules mean "always wearing a mask when moving about in pubs, restaurants, supermarkets, and shops. And we need business owners to fully enforce that when people are in their premises.
"Keeping a two-metre distance from others is vitally important, as is washing hands and carrying sanitiser. I know it's tough – but if we all do our bit, we'll get through this quicker and safer."
And he called for financial help for all affected employees and businesses.
"We need to help everyone get through this." he said.
Andrew Brown, the Conservative opposition leader said: "It is sadly inevitable that London has had to go into Tier 2 lockdown.
"Covid has undoubtedly had an unprecedented impact on our borough, its residents and businesses, and that will unfortunately continue until the virus has been brought under control. It's however important that we recognise the non-Covid healthcare issues and huge impact that restrictions have on the ability for people to live their lives and businesses to keep going. "
He urged people to take care and act now to reduce the length of time the tougher measures are needed.
"It's imperative that everyone takes individual responsibility to keep themselves, their family and friends and the whole of society safe. The more the virus spreads, the longer restrictive measures will be in place and the worse the impacts will be on other health problems such as cancer, heart disease, mental health and many more, as well as the damage to our economy, businesses and the crucial jobs that they provide," he said.
Under Tier 2 rules people must not mix with other households or bubbles indoors.
The rule of six still applies outdoors and people are urged to reduce the number of journeys they make.
Julia Gregory - Local Democracy Reporter

October 15, 2020