NHS consults on cutting weekend GP hubs and night service at Hammersmith Hospital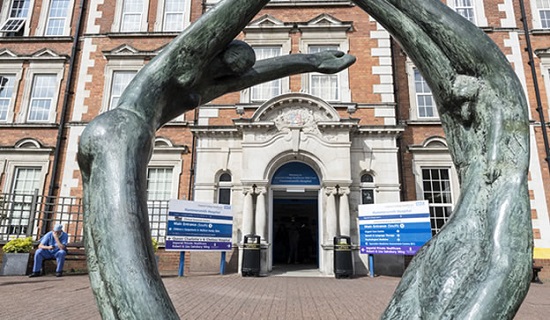 Access to out of hours GP services in Hammersmith & Fulham and overnight services at Hammersmith Hospital's urgent care centre are set to be slashed.
Hammersmith & Fulham CCG, or Clinical Commissioning Group, the body which plans our local healthcare services, has launched a public consultation on the planned cost-cutting measures.
The proposals would see the GP 'hubs', offering evening and weekend GP and nurse appointments, reduced from three to one.
At the moment there are hubs in Brook Green Medical Centre in Hammersmith's Brook Green, Cassidy Medical Centre in Fulham and Parkview Centre for Health and Wellbeing in Shepherd's Bush.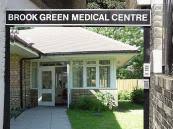 The consultation asks for views on three options - no change, reduction to two hubs and the NHS's preferred option, reduction to just one hub.
The CCG says cutting down to one hub would save £265,000 per year and would provide appointments to fit the current demand. Its figures show that the service is not being fully used, with 357 appointments available, but only 257 being taken up.
The proposals would also see the closure of the urgent care centre at Hammersmith Hospital in Du Cane Road, White City from midnight each night.
This would reduce the current round the clock service to 8am-midnight.
The CCG says that our borough is the only one to have two urgent care centres, treating minor illnesses and injuries that are urgent but not life-threatening, at Hammersmith and Charing Cross Hospitals.
Its figures show that in the last year, while almost 33,000 people came to Hammersmith Hospital's urgent care centre, only 48 came each week after midnight, and around nine out of ten people were sent home with no investigations needed.
The CCG says that it costs £600,000 a year to keep the service open at nights.
You can read the full consultation document here .
An easy to read version of the consultation can be found here.

You can contact Hammersmith & Fulham CCG to share your views on their proposals, by writing, emailing, or completing the online survey
This document is available online in a range of languages. If you require Braille, audio or large print, please visit the Hammersmith & Fulham website.
The consultation comes amid mixed news for our local health services. While it was announced last month that plans to downgrade Charing Cross Hospital have been dropped, Imperial College Healthcare NHS Trust has also asked patients, carers and local residents and other stakeholders for their views on the proposal to close the hydrotherapy pool at Charing Cross Hospital and replace the service it provides with land-based therapies.
You can read more about this proposal here.
April 12, 2019