Dr Tracey Batten leaves as TV series Hospital is being shown on BBC2
Dr Tracey Batten has tendered her resignation as chief executive after three years at Imperial College Healthcare NHS Trust, to return home to Australia.
Her resignation comes as a documentary series Hospital, going behind the scenes at the Trust, is being shown on BBC 2, with two episodes still to come.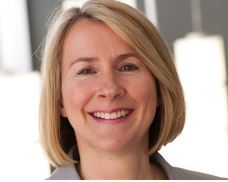 Dr Batten said: "My decision has not been an easy one. I am very proud of our Trust and optimistic for its future, we have so much to draw on in terms of the expertise, kindness and the commitment of our staff. The amazing response we have had to the BBC2 documentary series Hospital provides tangible evidence of this.

" After three years, however, I want to be closer to my family, especially to my ageing parents who both have growing health needs."
Trust chairman Sir Richard Sykes added: "In her three years at the Trust Tracey has led huge improvements across our hospitals and is helping do the same across the wider health system.
"Her departure will be a big loss to the organisation. Tracey will continue in her role for at least the next six months and we will begin the search for her successor immediately."
Dr Batten joined the Trust in April 2014, coming from Australia where she had been chief executive of St Vincent's Health, the country's largest charitable hospital group.
Hospital continues on BBC2 on Wednesday at 9pm for the next two weeks. The first four episodes are available on the BBC iPlayer.
Find out more about the series on its website.
February 3, 2017