Call for volunteers with basic digital skills to pass them on to others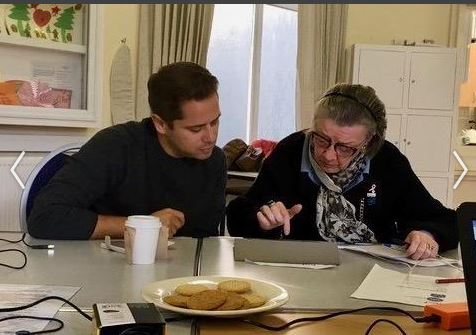 Citizens Advice Hammersmith & Fulham are looking for new volunteers to help at busy computer clubs around the borough, teaching local residents vital computer, tablet and smartphone skills.
You don't need to be a technical expert as all these learners are real beginners, but if you have basic digital skills and a desire to help others, CAHF says they would love to speak to you.
These Digital Champions will work as part of a team at either Avonmore Library or offices in Uxbridge Road and will be provided with you all the training and support they need.
The minimum commitment is three hours per week (Monday-Friday 10am-5pm).
In addition, CAHF are looking for volunteers to help local residents to complete Universal Credit applications.
You can find out more about these roles here.
Please email tania.lewis@cahf.org.uk for more information and to let her know know which role you're interested in.
April 12, 2019