Annual festival now a highlight of our local cultural calendar
Hammersmith and Fulham's own arts festival, HF ArtsFest is back from Saturday 2 till Sunday 10 June.
Now in its fifth year, HF ArtsFest has become an unmissable annual event in our local cultural calendar.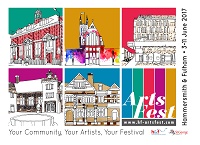 The HF ArtsFest is an inclusive, open arts event for all, with over 100 Arts Partners and 200 events from performing arts to literature, visual arts to film. Performances and events are programmed across multiple venues in all corners of the Borough of Hammersmith & Fulham.
With free admission for most of the activities, the HF ArtsFest celebrates and showcases the breadth of talent in our vibrant and diverse communities.
Highlights of the ArtsFest programme will include:
Arts & Entertainment Event, Hammersmith Town Hall: This very popular community event is back, celebrating local artists and organisations, with a programme of music, dance, circus, fun and games for young and old at Hammersmith Town Hall from 2-5pm on Sunday 3 June.
JOY: The Lyric will host JOY, the new strand of the HF ArtsFest focused on disabled arts, with a programme of workshops and performances from 6 - 9 June. Producers Turtle Key Arts are busy booking projects with sSchools, and community groups and calling for local residents to audition for Tales of JOY, a commissioned piece to be performed in the Lyric Square on Saturday 9 June.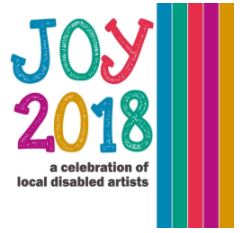 Find out more about JOY and how you can be a part of it here.
Unity Day: HF ArtsFest will include the third Unity Day Celebration taking place once again in Ravenscourt Park on Sunday 10 June from 12pm -6.30pm, with a mix of music, dance, circus and interactive events for all the family. 
Westfield London: As long standing partners of the HF ArtsFest, the Westfield Presents Stage will be showcasing local talent with an exciting two day programme, including the first appearance of the Fulham Symphony Orchestra at the Centre on Saturday 9 June from 12pm - 6pm and the annual Song Academy Young Songwriter 2018 Competition Showcase on Sunday 10 June from 2pm - 5pm.
You can view the full programme on the HF ArtsFest website.
The ArtsFest is also looking for enthusiastic volunteers living or working in Hammersmith & Fulham, to support the 2018 HF ArtsFest. Volunteer roles include web and social media, research, administration, internships, PR&M, liaising with community groups and lots more leading up to and during the event. If you're interested, please email info@hf-@artsfest.com.
April 27, 2018