Fulham Palace Set to Relaunch in Spring 2019
---
After completion of £3.8 million restoration project



Fulham Palace will relaunch in spring 2019 after the completion of a £3.8 million restoration project called Discovering the Bishop of London's Palace at Fulham.
The palace's trustees says that ambitions to create a new museum, restore the Tudor Quadrangle which is the oldest part of the Palace, re-introduce historic trees and shrubs and create new allweather paths making the whole site more accessible, are possible after it raised a final £1.7 million towards the total.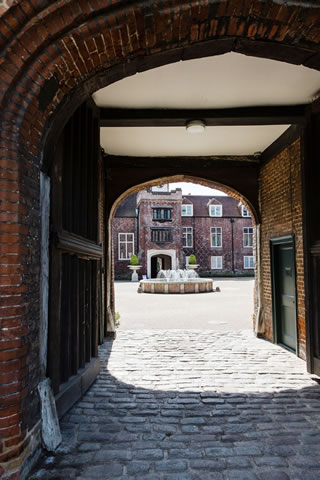 Donations and grants came from a variety of sources, with the Heritage Lottery Fund awarding £1.88m of National Lottery funding, trusts and foundations giving a total of £1.05m, £606k in donations from individuals and £63k from corporate donors.
Although the original funding target has been met, the Trust is still fundraising towards the restoration of historic paintings to be hung in the Great Hall, and for further brick repairs in the Tudor Quadrangle.

The brick repairs are continuing, and over spring 2019 will be concentrate on the clock tower and Great Hall exterior wall. The Trust says because of the very poor condition of the brick work so far, more time and money has been required for the brick repairs, so local people are still being invited to help fund the repairs, and make a lasting impact on the Palace, by sponsoring a handmade brick.
To sponsor a brick or find out more about the restoration project and upcoming open days, visit Fulham Palace's website or ask at Fulham Palace for more details. The Sponsor a Brick campaign will run until April 2019 or until all the bricks are sponsored.

The Sponsor a Brick campaign is supported by H.G. Matthews, Traditional Brickmakers since 1923.

April 6, 2017