RMT claim victory as management cancel planned inspection changes
Strikes on London Underground that were due to take place later this week have been called off.
The RMT Union are calling it a 'stunning victory' after management decided to abandoned plans for a reduced number of inspections on trains.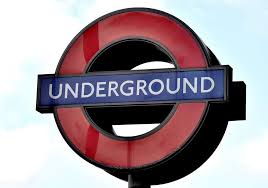 The union has suspended strike action involving over a thousand tube fleet staff which was due to start on Friday.
Union members were due to protest at City Hall on Thursday, and strike for three days from 7am on Friday, but the union executive has suspended all action after receiving a letter from LU Monday night confirming that the cuts plan has been withdrawn in the face of the united opposition of RMT members from fleet depots across the Greater London area.
RMT General Secretary, Mick Cash said, "First of all I want to pay tribute to London Underground fleet members who have proved once again that militant, united and determined trade union action can roll back the tide of cuts.
"This is their victory but it also a victory for the travelling public, the RMT campaign on tube safety and for basic common sense.
"It is a massive achievement for this union to overturn the planned cuts to tube train inspections and preparation but the campaign doesn't stop here, not by a long chalk.
"We now expect London Underground to reverse the planned cuts to jobs under their 'transformation' programme and give us an assurance that there will be no further attacks on our members, their working conditions and the safety culture on the tube network."
The union called the strike over changes which they say would lead to more Tube train failures. Its members voted by 9-1 in favour of industrial action.
The changes originally planned include 24 hour safety inspections now set to take part up to 84 days apart and testing on brakes, doors, lighting and safety-critical emergency equipment no longer done on a daily basis with reductions of up to 97% in the frequency of these tests. The union say with some train operating that are more than 50 years old, more testing not less is required.
TfL had said after the strike was called that the changes did not compromise safety and had been backed by the regulator Office of Road and Rail.

May 14, 2019