Community projects continue while socially distanced shows begin in New Year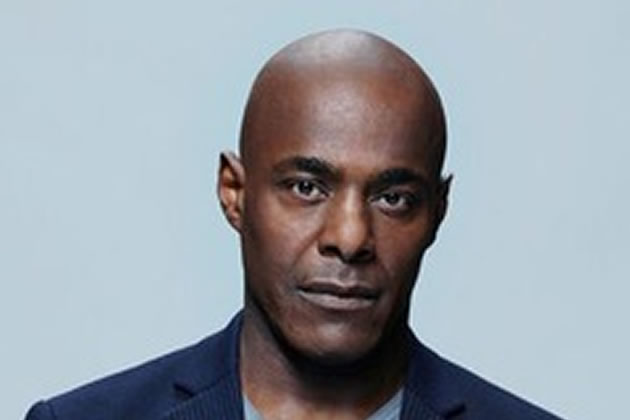 Patterson Joseph to appear in one man show in new season at the Lyric
The Lyric Hammersmith Theatre is to reopen to the general public in the new year with a pair of one person shows playing to a socially distanced audience.
In the meantime their work on projects in the community for Autumn 2020 continues.
Iphigenia in Splott written by Gary Owen, directed by Artistic Director Rachel O'Riordan and starring Sophie Melville opens the Main House and runs from Friday 22 January – Saturday 13 February 2021. Sophie Melville will be reprising her role as Effie for which she won a Stage Award for Acting Excellence and an Evening Standard Award nomination for Best Actress.
Paterson Joseph makes his Lyric debut in Sancho: An Act of Remembrance, telling the extraordinary story of Charles Ignatius Sancho, the first Black person of African origin to vote in Britain. This will be performed from 25 February to Saturday 20 March 2021.
Paterson Joseph is a writer and actor on stage and screen, with TV roles including Noughts & Crosses, Peep Show and Doctor Who. On stage he has worked extensively with the Royal Shakespeare Company and National Theatre.
Charles Ignatius Sancho is having his portrait painted by Thomas Gainsborough. Born on a slave ship in 1729, educated in secret, he may not be the man that you would expect to be painted by Gainsborough, but maybe his story is much more than you could imagine.
Sancho's life was one of surprising, moving and funny twists. A friend of David Garrick, he became a composer, actor, anti-slavery campaigner and the first Black person of African origin to vote in Britain.
Artistic Director, Rachel O'Riordan said, "I am delighted that we can announce shows for our audiences, returning to do what we do best, producing great work with great artists, in our beautiful theatre. Iphigenia in Splott and Sancho tell the stories of two vastly different people from very different times, circumstances and places. Both protagonists make life-changing choices. They both, within the structure of the society they live in, make extraordinary decisions. Sophie Melville and Paterson Joseph are two of the UK's most exhilarating actors, and I am thrilled they are performing at the Lyric for the first time.
Executive Director, Sian Alexander said, "I'm thrilled that after 10 long months of closure we will be able to welcome audiences back to the Lyric in the New Year. Ensuring the safety of our artists, audience and team is our number one priority and our new socially distanced seating and industry standard 'See It Safely' cleaning and Covid-safety measures mean that everyone can experience the joy of live theatre again at the Lyric. We have long been committed to ensuring access to world-class theatre for everyone and I'm delighted that all seats will be priced at just £15 or £23 this season. In 2021 we will celebrate 25 years of our Free First Night scheme, through which we've given over 100,000 free tickets to people who live or work in Hammersmith & Fulham. The Lyric is so many people's local theatre, just a short walk away from home or work, and it seems fitting that our local community will be the first people through our doors to celebrate our reopening."
Work also begins on the Lyric's first community play Heart of Hammersmith, seeing the theatre work with young people from West London to create a new large-scale intergenerational production co-directed by Artistic Director Rachel O'Riordan and resident Assistant Director Alex Hurst. The production will celebrate and tell the stories of the people and community of Hammersmith. It will be led by a group of 15 young people recruited from West London and aged 18-25. They will shape and develop the direction of the production, and they will recruit other members of their community to be involved with the show, to create a truly intergenerational production. The play is set to open next Summer.
Applications are open for young people interested in being part of Heart of Hammersmith. To apply you must be aged 18-25 and currently live in West London (Brent, Ealing, Hammersmith and Fulham, Harrow, Hillingdon, Hounslow, Kensington and Chelsea, Richmond Upon Thames and Wandsworth). The application form is available here.
Ms O'Riordan, added, "The Lyric belongs to the people of Hammersmith, and we are here for them - this production will be led by a group of young people from West London, making space for them to tell their story with and about their community, in their theatre."
Artistic Associates Tinuke Craig and Simon Stephens are also leading two new digital school projects with schools across Hammersmith & Fulham. One with primary schools on the climate emergency and one for secondary schools on identity and race.
The Lyric's Crowdfunder campaign continues to support the theatre in being able to reopen, currently at 57% towards the target of £50,000. To donate to the campaign click here.

October 23, 2020