Greyhound Road's Apothecary Gallery Presents Curved Horizons
---
Exhibition of Véronique Avon's paintings, illustrations and Haiku poems
The Apothecary Gallery CIC in Greyhound Road is presenting Curved Horizons, an exhibition of Véronique Avon's Paintings, Illustrations and Haiku.
Veronique's work includes beautiful little worlds and Haiku poems inspired by Antoine de Saint Exupéry's book of The Little Prince, Medieval Illuminations on a much smaller scale, playing with Celtic knotwork and angels, and textured colours inspired by the wonderful Book of Kells and the Lindisfarne Gospels.
For more information, visit the gallery's website. To find out more, or check exhibition opening times, contact the gallery, at 33 Greyhound Road by calling 020 7381 5727 or emailing info@apothecarycentre.org.uk.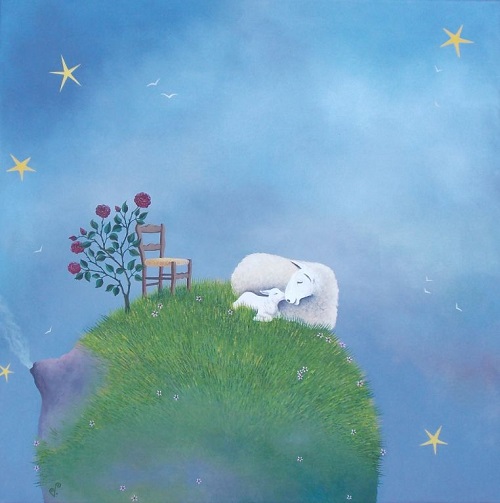 May 2, 2019