The Earls Court Development Company reveals latest masterplan designs
---
And they want to know what you think! (Ad)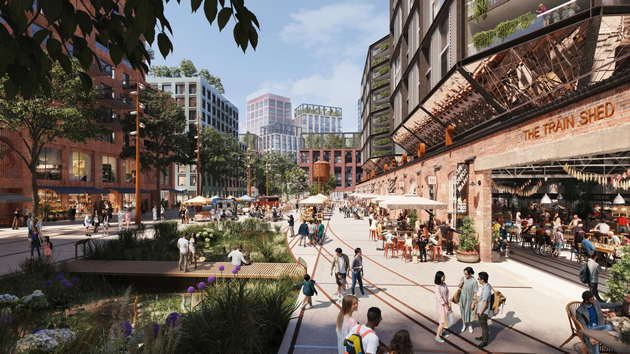 Over the summer, The Earls Court Development Company (ECDC) has been evolving its draft masterplan in response to what was heard from the community and has now launched a new round of consultation in their purpose-built space, Conversation Corner on Lillie Road.
Open from 15th November, you'll be able to explore the updated proposals and see two new 3D models.
The Conversation Corner exhibition will set out in more detail the changes made to the masterplan since February and the detail behind ECDC's plans for culture, neighbourhood, nature, and innovation at Earls Court, all shaped through the feedback they have heard.
Come and explore and let them know what you think!
Conversation Corner will be open to the public between Wednesday 15 November and Wednesday 20 December at the following times:
Wednesdays, Thursdays & Fridays: 12pm – 6pm
Saturdays: 11am – 3pm

After this round of consultation, there will be a further update on the plans in spring before proposals are submitted for planning next summer. Get involved and have your say on the future of Earls Court.
Can't make it? Just head to www.earlscourtdevco.com/consultation to review the materials and give your feedback.

Conversation Corner will be closed during the Christmas break and will re-open once a week from January. Opening times will be listed on their website www.earlscourtdevco.com and via their social media channels.

Alternatively, you can sign up to their webinar on Tuesday 5 December, 6pm – 7.30pm

To register your attendance, please visit our website, email info@earlscourtdevco.com or call 0330 333 1510.

The team will also be popping up across the local area during this period to chat through their masterplan, details of which will be listed on their website.

If you have any questions, you can also get in contact via: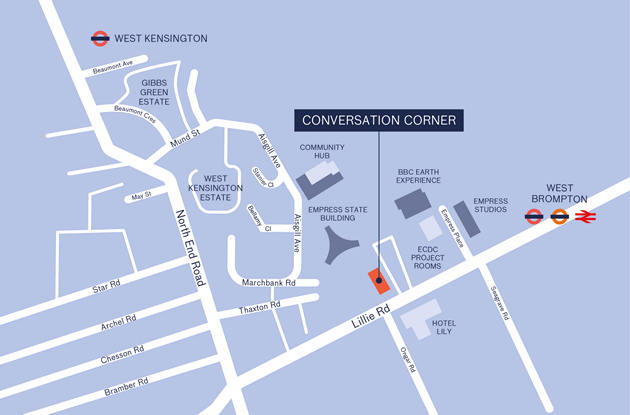 Advertorial
November 2, 2023