Asian chain restaurant says they are shut until September for 'overdue refurbishment'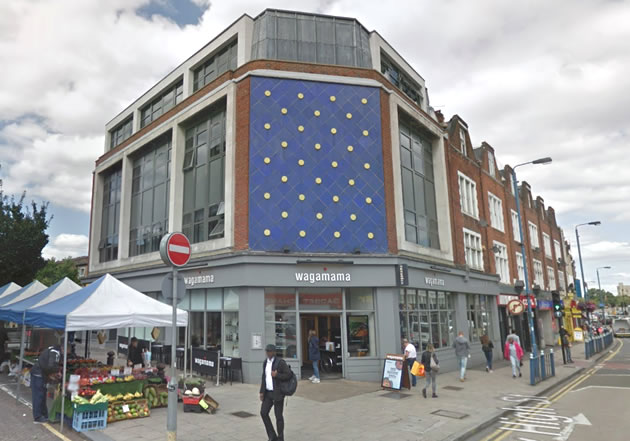 Wagamama on Putney High Street. Picture: Google Streetview
Diners on Putney High Street were surprised recently to find the local branch of Wagamama closed without warning.
Fears that the restaurant which provides mainly Japanese Asian themed cuisine was shut permanently were allayed by a notice on their web site which announced that the branch would be closing on 24 June for an upgrade. It promised that the outlet would be reopened on 10 September and directed customers to the stores in the Southside Shopping Centre in Wandsworth and at Fulham Broadway.
There has been some concern at the extended closure which is for far longer than a refit would normally take. A local commercial property expert told PutneySW15.com that the length of the closure may be being deliberately extended to avoid a significant increase in rates which has recently hit many high street businesses across London. A Supreme Court ruling last year determined that a store which was in the process of being refurbished would not be liable for full business rates. It is thought possible that Wagamama may have decided to prolong the closure over the summer months when takings are seasonally lower.
A spokesperson at Wagamama denied that there was anything underhand about the long period of closure, but that it was simply for a long overdue refurbishment.

June 29, 2018