Pide Oven planning to open branch on Fulham Palace Road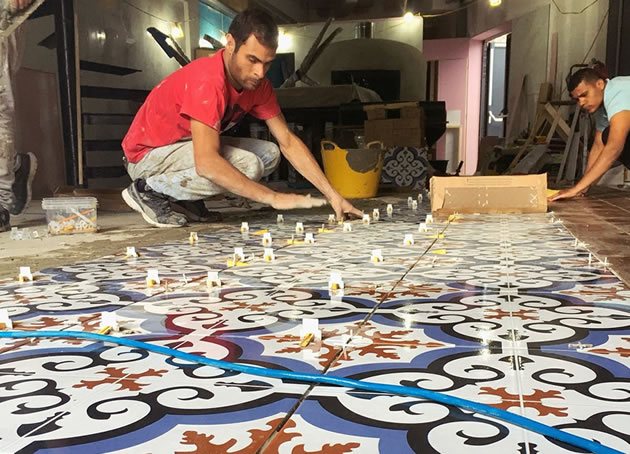 Work proceeding on fitting out the new restaurant
A modern Turkish pide and lahmacun salon is planning to open a new restaurant on the Fulham Palace Road.
Pide Oven already has a branch on Charlotte Street and the new fifty seater restaurant will be taking one of the vacant commercial units on the ground floor of an office development with an opening planned next month
Chef-owner Ersen Salih says that their food is all handmade, from the freshest ingredients, and always prepared daily with continually changing recipes are selected from across different regions of Turkey and Cyprus.
Their speciality is boat-shaped flatbreads topped with various combinations of meat, vegetables and cheese, as well as lahmacun, thin crust flatbreads baked in the oven, made with unleavened dough and topped with minced meat and vegetables.
Pide featured will include: Kusbasi and kasar cheese; chicken and helim; roasted aubergine and Tulum cheese; spinach and feta; trabzon lamb; roasted summer vegetables; mevlana (lamb and beef with kasar cheese in a closed pide). Lahmacun will be the classic of minced lamb, onion, pepper and parsley, alongside an aubergine and feta version.Other items include lamb and chicken köfte made from a recipe of Ersen's mother's.
The Hammersmith site will be offering brunch at the weekends from 9am to 1pm.
June 22, 2018