Variety of works on show till Sunday in Fulham Library's Exhibition Hall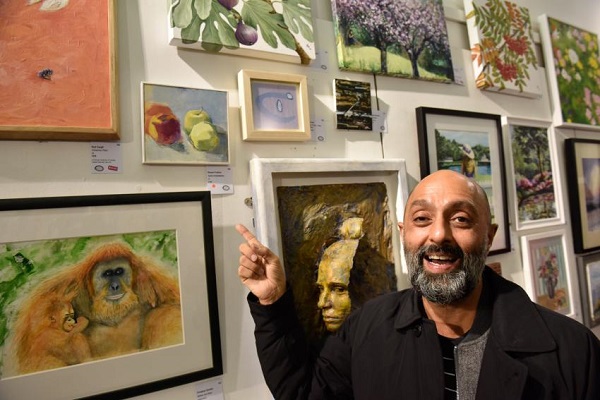 SOFAP member Rizwan Pradhan shows off his work Apples at SoFAP's 2018 exhibition
The Society of Fulham Artists and Potters are back at Fulham Library this week for their annual spring exhibition.
At least 300 unique artworks, from contemporary to traditional pieces, are on display daily till Sunday 19 May, in the Fulham Road library's Exhibition Hall.
Around 80 of the society's members are exhibiting their work, including ceramics, mixed media, glassware, paintings, drawings and 3D pieces.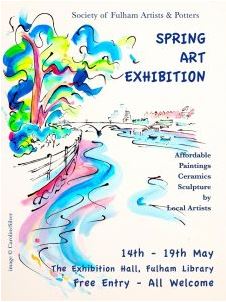 Bishops Park, the Isabella Plantation in Richmond Park, scenes from Chiswick and Hurlingham Park, and oil paintings of Blackfriars and Tower Bridge are some of the capital's highlights captured in creative form.
The artworks are also for sale, priced from £35 to £5,000.
"It is very worthwhile to come along as it's a large, accessible and free exhibition," says SOFAP committee member Izzy Hutchinson, who has her own paintings on display.
Set up in 1952, the society has more than 200 members and organises regular workshops, plein air events, exhibitions and sales.
The SoFAP spring exhibition is open from 10am-8pm from 14-16 May, 10am-5pm on 17-18 May and 11am-3pm on its final day on Sunday 19 May.
You can find out more about SOFAP here.
Fulham Library is at 598 Fulham Road.
May 14, 2019