Package theft and car damage rife but many locals see it as a safe place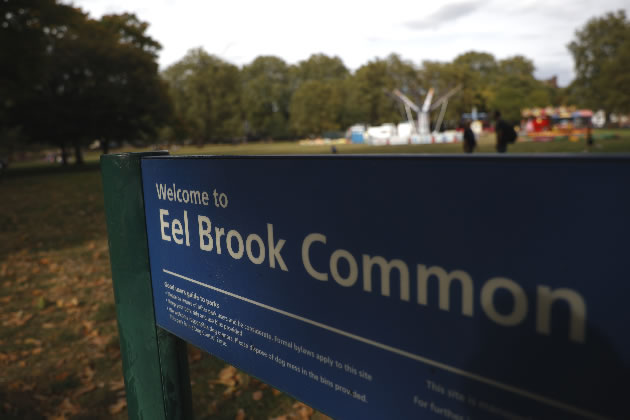 Residents claim they've seen cars broken into and vandalised. Picture: Facundo Arrizabalaga/MyLondon
September 15, 2023
Eel Brook Common in Fulham has everything you need to raise a family: Green open spaces, quiet backstreets, a cluster of schools and nurseries in walking distance, and a lively high street for your weekend treats.
But this neighbourhood in a well-to-do area has become a target for vehicle break-ins and vandals. Residents on Crondace Road said they've seen cars broken into or keyed.
One homeowner, who didn't want to be named, said in January, 14 cars along the street had allegedly been scratched by someone walking along with a sharp object, including two of his own.
Sacha Steyn, 35, said she witnessed two cars being broken into in a matter of weeks, with one right outside her home. "I was shocked because it happened here on my doorstep," she said.
Nafisa from Peters & Falla Dry Cleaners, which has running for 40 years, claimed she saw a car being broken into right in front of her eyes in broad daylight.
She said it happened while working at the shop on New Kings Road and saw someone across the road try to break the car windshield and boot.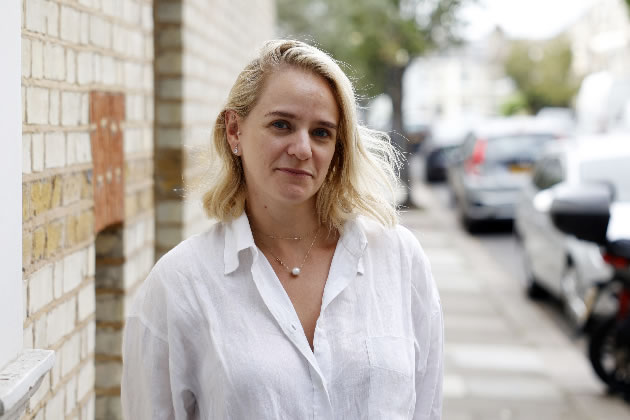 Sacha Steyn, 35, claims she saw two cars broken into near her home. Picture: Facundo Arrizabalaga/MyLondon
She also claimed thieves loiter around, waiting for Amazon packages to steal. Nafisa claimed she saw someone scouting out a package left outside a neighbouring business and had to collect it to ensure it didn't go missing.
The worker also said Peters & Falla had been broken into four years ago when thieves broke her glass door and turned the shop upside down.
Nafisa said, "I always see people stealing packages from outside doors".
But it's not all bad, residents and business owners told the BBC's Local Democracy Reporting Service.
A worker from Pippa Pop-ins nursery said the team regularly bring youngsters to play in the park and have never experience any problems.
George Theo, 23, has lived in the area for a couple of months and said apart from people smoking cannabis, he felt safe in the area and has no problems wandering through the common at night.
The Australian sports teacher said, "There is a lot of weed smoking. Plenty of blokes parked up on those bench seats smoking weed. But other than that, it is a safe place."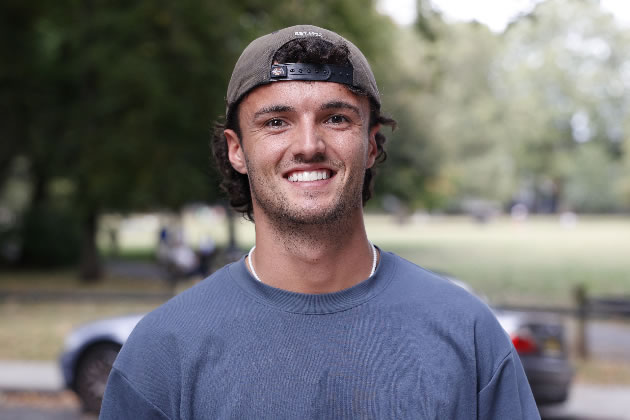 George Theo, 23, said he feels safe walking through the Common at night. Picture: Facundo Arrizabalaga/MyLondon
Baby-sitter Katie echoed those sentiments saying she's never seen or heard of troubles in the park.
Mohammed, who lives on an estate on Favart Road, said his family has never experienced any major crimes in the area. He said kids usually gather in the park and get up to mischief, but that was all.
But mum and daughter duo Alison, 53, and Stevie, 28, disagreed. Stevie, who is temporarily staying with her mum on the estate with her 9-year-old son, claimed to have seen thieves steal motorbikes in the dead of the night and make off in vans.
They said thieves have regularly targeted the estate. Alison claimed she and her grandson recently witnessed a gang beat-up someone on the ground on Harwood Street.
"I was shocked and wanted to come home," Alison said.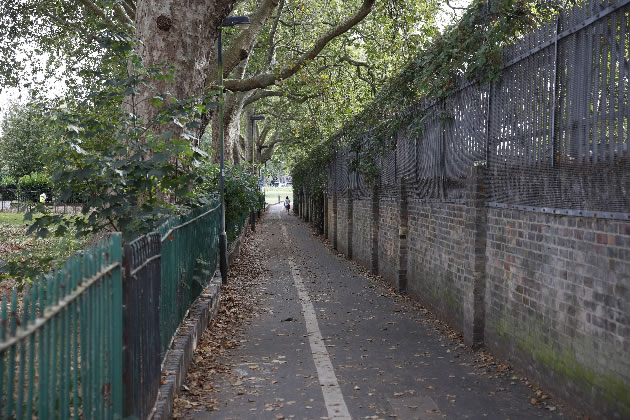 Some say they are happy to walk through the area at night. Picture: Facundo Arrizabalaga/MyLondon
Hammersmith and Fulham Council has Law Enforcement Team (LET) to help keep residents and visitors safe.
The LET was created in April 2021 and consists of 72 uniformed staff who patrol streets across the borough 24/7 and act as "the eyes and ears" for the council.
A council spokesperson said, "The number one priority of our Law Enforcement Team is to help keep Hammersmith and Fulham's residents and visitors safe.
"Our officers work closely with the Met Police and have a broad range of powers to help drive down environmental crime and anti-social behaviour.
"Our LET can increase its patrols in areas where residents report problems. Residents near Eel Brook Common can report issues to their local team by emailing: parsonsgreensandford_southwards@lbhf.gov.uk or calling 020 8753 1100 (select option 3)."
The Met Police were contacted for comment.
Adrian Zorzut - Local Democracy Reporter