MP receives hundreds of messages of sympathy after 'care home death' of Edward, 86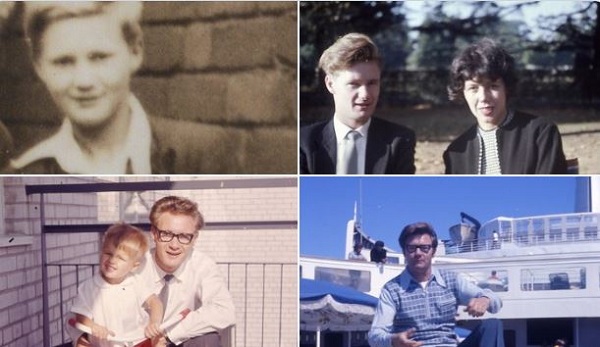 Hundreds of messages of sympathy and support from friends and colleagues across the political spectrum have been sent to Chelsea and Fulham MP Greg Hands after herevealed that his father has died in a care home of pneumonia brought on by coronavirus.
The MP revealed the sad new with a loving tribute to his father, Edward, 86 in his latest e-bulletin and on Twitter @greghands.
Writing after taking part in the weekly #ClapforCarers on Thursday 16 April, he said: " Once again, I was pleased to see and hear residents across the constituency come together again to thank our front line responders through the #ClapForCarers initiative.
"This week, it was great to be out there, clapping for our carers, including those in our care homes. Especially poignant for me this week after the death of my father in his care home, on Monday, of pneumonia brought on by COVID-19.
"My father is another care home COVID death, but I remember him as a brilliant grammar school scientist, a single-minded & determined man, worked his way out of poverty, fought hard and gave his best. He will be sorely missed. 1934-2020, RIP."

He added a montage of pictures of his father's life, including one of himself as a toddler, pictured above.
Among the hundreds of people expressing sympathy, including celebrities, journalists and local and national politicians from every party, there was one especially poignant message from former H&F Council Leader Stephen Greenhalgh.
Mr Greenhalgh, who this month was made a life peer and formally installed in the House of Lords as Baron Greenhalgh of Fulham recently lost his mother in similar tragic circumstances.
Baron Greenhalgh, who is now Faith Minister and Building Safety Minister in the House of Lords, tweeted @team_greenhalgh: "We share the same pain at losing one of our parents to this ghastly #COVID19 virus. Your father was all those things combined with a wicked sense of humour. That is something you inherited from him."
You can read Greg Hands' e-bulletin in full here.

April 24, 2020