Estate agent reassures local customers after closure of Chiswick branch
Local estate agency Haus Properties has moved to reassure customers in Fulham after the sudden closure of its branch in Chiswick.
Haus Properties estate agency was founded by Jamie Lester, a former contestant in the BBC's 'The Apprentice'.
The agency moved out of offices at 229 Chiswick High Road on July 9 and is conducting any remain local business from Fulham.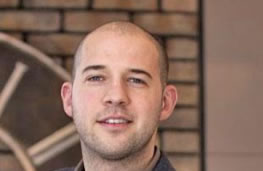 Following the closure, Jamie Lester said: " Due to a lease that is expiring, we have decided to close the Chiswick office. It is business as usual elsewhere in the company."

Haus has its roots in Fulham, with its first long established office situated at 99 Wandsworth Bridge Road. It has also opened a second office at 139 Munster Road.
On its website, the agency says: " We may look new, but Haus has been operating in Fulham since November 1999. Before opening our Fulham office in November 2011, we were known as Hurlingham and have been on the Wandsworth Bridge Road for twelve years."
Now, despite fears that the London property market is suffering from Brext fallout, Jamie Lester says: " Our two Fulham offices continue to flourish and the only concern we have here is space, as we are outgrowing our premises!"
The agency currently lists 195 properties for sale, ranging from a one bedroom flat in Acton priced £345,500 to a penthouse at the Sovereign Court development in Hammersmith town centre, selling for £5,500,000.
July 29, 2016